Hey again guys ;>
I started with a question on the August Update thread:
It is about HEVC and RPi4 on new and fresh installed OSMC with Kodi 19.1. If I start x265 content I just see the HW decoder is inactive. I dont know why.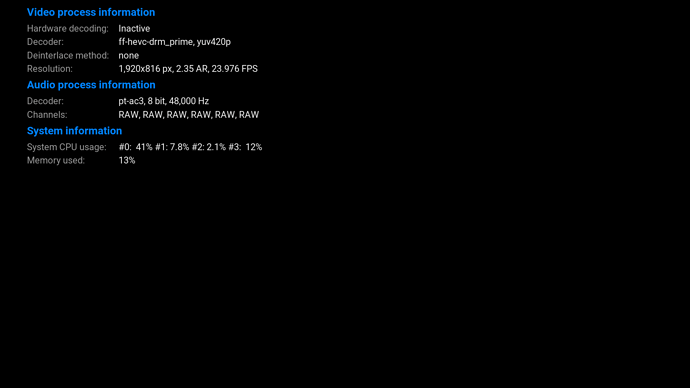 My settings are like this: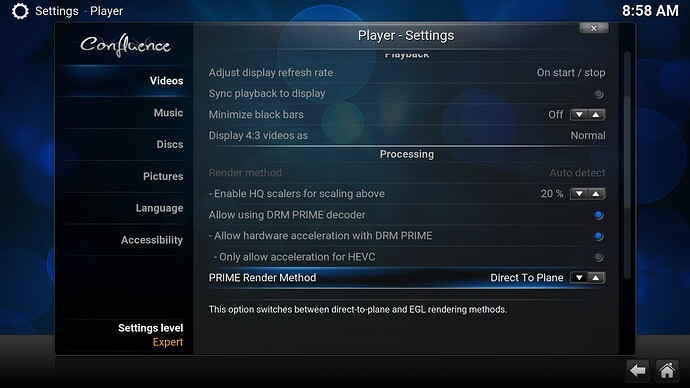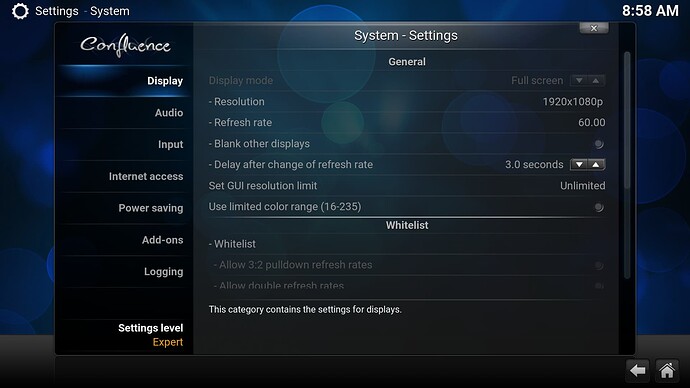 I just saw that if I start UHD x265 content HW decoder is active, but not for 1080p. But I dont have a screen that can show UHD. All I watch is max 1080p at the moment. And there the HW decoder is always shown as inactive.
Here is a debug log where I started three movies:
https://paste.osmc.tv/maqofaqahe.django
I booted the Pi and started three media files with the following info:
xxx, HW decoder inactive: HVC1 1920x1080 25fps 16000kbps [V: Alias Data Handler [eng] (hevc main, yuv420p, 1920x1080, 16000 kb/s)]
yyy, HW decoder inactive: HVC1 1920x816 23.976fps [V: hevc main, yuv420p, 1920x816 [default]]
zzz, HW decoder active: HVC1 3840x2076 23.976fps [V: hevc main 10, yuv420p10le, 3840x2076 [default]]
So is HW decoding for x265/HEVC only available for 4k meterial but not for 1080p or did I miss a setting?
/Edit: just watching x264 content and saw hw decoder is on?! Thought rpi4 doesnt have hw for x264 anymore? Now I am confused