I have a Hifiberry Amp2, which appears to be exactly the same chip as the DAC+. I enabled the DAC+ overlay in My OSMC, and set the audio output to that, and I get sound out just fine.
However, the Kodi volume control is (I believe) a software mixer, and it isn't controlling the main hardware volume mixer of the Amp2, which is listed in alsamixer as "Digital".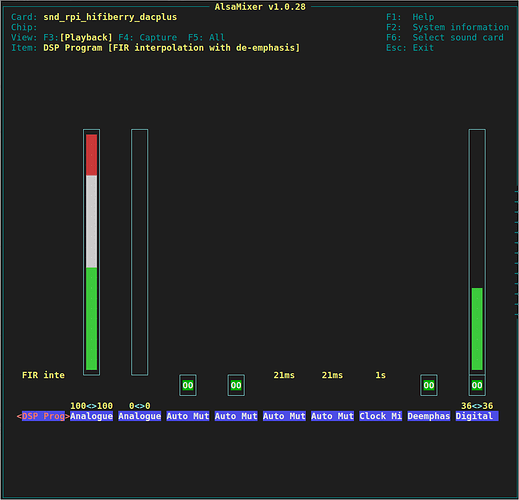 When I change the volume in Kodi that mixer doesn't change, though I do hear a difference in volume. It's just limited to whatever I've set the volume to in alsamixer. I don't like this, since it means I either have to SSH in and use alsamixer (which is a pain obviously) or I have to keep that at maximum and use Kodi's volume control, which is also not ideal since it'll negatively affect signal-to-noise ratio.
Is there a way to get OSMC/Kodi's volume control to directly control this particular audio mixer control?