Hello,
I'm suffering from very slow Wifi transfer speed. It's definitely slow for 4k content and sometimes it's even slow for 1080p content when the scene is hard and the buffer is not filled because of previous seeking. Can you help me investigate what's wrong please?
The thing is that I have quite powerful router and it is even in the same room as my Vero 4K only like 4 meters away. I play movies from my NAS that can easily deliver 100 MB/s over wired network. I have tested the speed over wireless network from my laptop and it's like 30 MB/s as seen on the screenshot attached.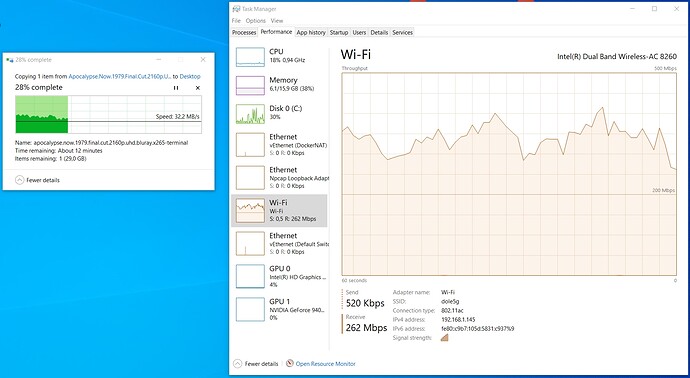 However Vero 4K is losing the buffer when the bitrate is like 38 Mbps which is nearly 5 MB/s. Check the video below. I use 5G network for both laptop and Vero 4K. Bluetooth is turned off in Vero 4K network manager.