Hello
I have two Raspberry devices on my LAN that I can SSH into with PuTTY without issue.
I am attempting to log into a friend of mine's Raspberry via the internet. I have setup the port forwarding on their router and it appears that I am able to reach the device.
I expect this dialogue, since it's the first time I've SSH'd into the device: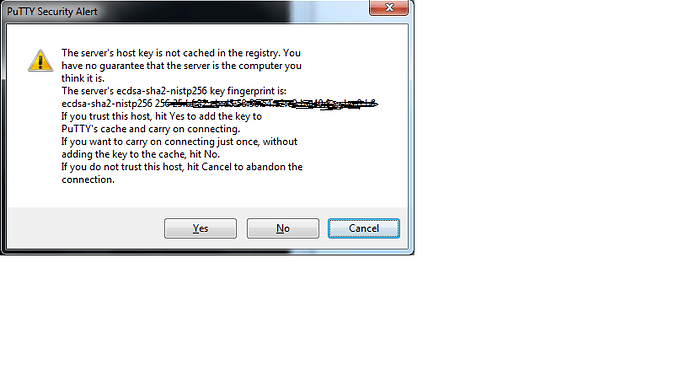 After inputting the default username of osmc, I hit enter to be prompted for the password, but it returns an error instead: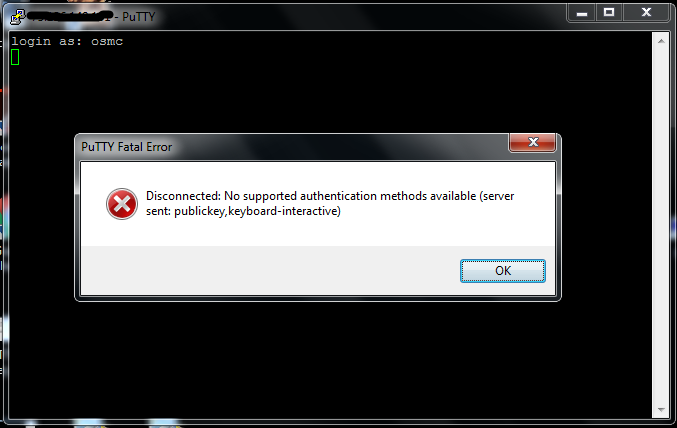 Something I've noticed is the difference in key host types saved in the Windows registry between the two devices on my LAN and my friend's accessed through the internet: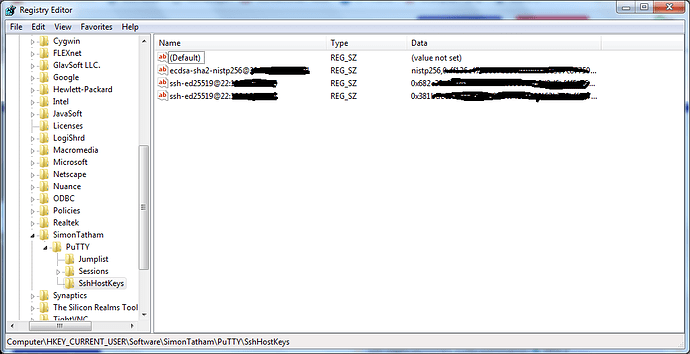 The OSMC version on all devices is the same:
VERSION_ID="2018.10-1"
I'm not a SSH expert by any means, so I hope someone here can give me an idea as to what may be happening. I have searched the OSMC forums and found a number of SSH error posts, but nothing that behaves exactly as I am experiencing.
Thanks for your help in advance!