Hi Guys,
I mount my Harddrive in /mnt/data.
I am able to access my Harddrive from ssh.
Then i unmounted the drive.
I changed owner of data to osmc and gave 777 to /mnt/data.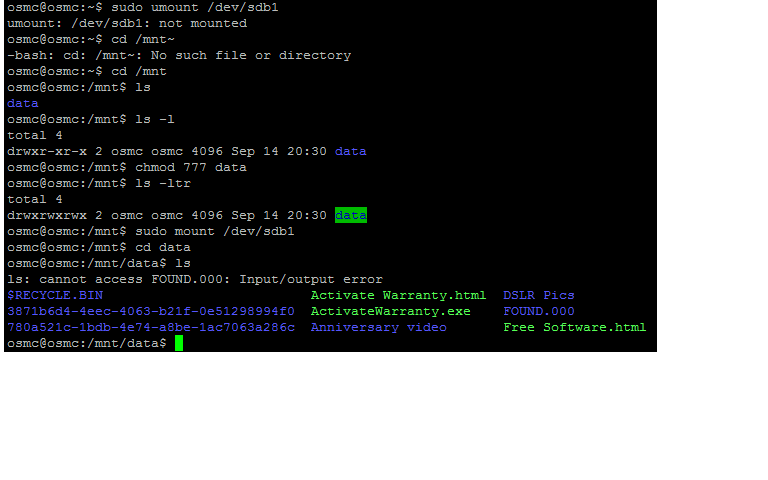 I have installed Transmission from App Store and from the web interface i added the torrent file.
But i am getting the Error saying it is unable to access the folder. Can somebody help me as what am missing.<img