I have a Tronsmart TSM-01 Wireless remote to use with Kodi. It's a great tiny lightweight remote which I recommend.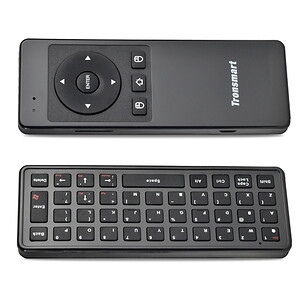 Everything works fine out of the box except the Volume Down button for some reason.
Here is how to fix it.
Create the following file:
~/.kodi/userdata/keymaps/TSM01.xml

Paste in the following code:
<keymap>
  <global>
    <keyboard>
      <key id="61597">volumedown</key>
      <key id="61625">volumeup</key>
    </keyboard>
  </global>
</keymap>

Restart Kodi.
You can add whichever key you'd like to remap. To find key codes you can use the "Keymap Editor" Addon.
This method should be suitable to any Wireless remote.