I have a Hauppauge WinTV-dualHD tuner connected to a Raspberry Pi B3+ with OSMC and TVheadend installed. Out of the 9 pre-defined muxes, three failed to scan. I've tried adding one I found on this webpage Caldbeck (Cumbria, England) Full Freeview transmitter | free and easy but that failed to scan too. All of the channels are available when I plug the same aerial into my TV. The couple of channels I've checked on the TV have signal strength 98% and quality 100%.
Here's a mux I added from the page I linked. That frequency is listed there twice (as DVB-T and DVB-T2), I've tried both and they both failed.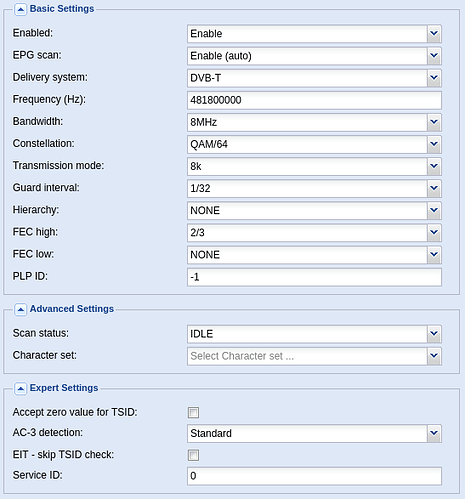 I'm hoping there's some really obvious thing I've missed that someone here can tell me about!