Hello
I'm having problems making OSMC recognize TV shows. I'm using Raspberry Pi 2 to run OSMC. The TV shows are in a shared samba folder. I don't have problems adding the source in OSMC. I read something about checking "recursive lookup" but can't see that option when adding the source and selecting the content type.
This is how the folder structure looks.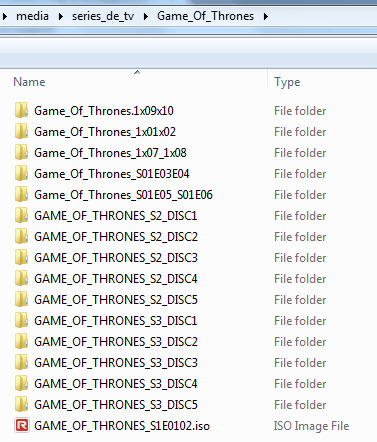 All folders are DVD folders. They have AUDIO_TS and VIDEO_TS
I renamed the folders using different patterns hoping some of them could be recognized but no luck. The series are recognized, I see them in the TV shows section but they are all empty, there aren't any episodes. Thought that at least the ISO would be recognized. The ISO is from the Season1 Disc1 (episodes 1 and 2) created using IMGBURN.