Hi. Posting on behalf of a user.
His screen just flickers on startup and displays this error message in attachment. After the message, the signal dies - TV says "no signal". Needless to say, he cannot get any logs off it.
Is this hardware or can still be sorted with a fresh install of OSMC?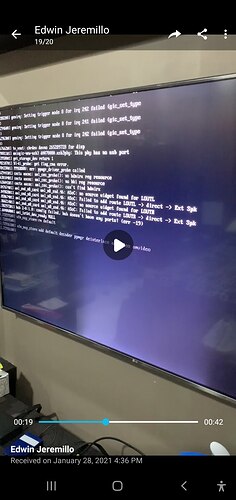 Video of problem on youtube here: https://youtu.be/dh-6K5xdTqU