Hello everyone!
I'd like to know what is the maximum sampling rate that Vero 4K+ can reproduce when using high-definition audio tracks like Dolby TrueHD (ATMOS) and DTS HD-MA (DTS:X) over HDMI.
I've been searching for this to make a comparison with the Shield TV, that says it can do 48kHz for multi-channel, like the picture bellow: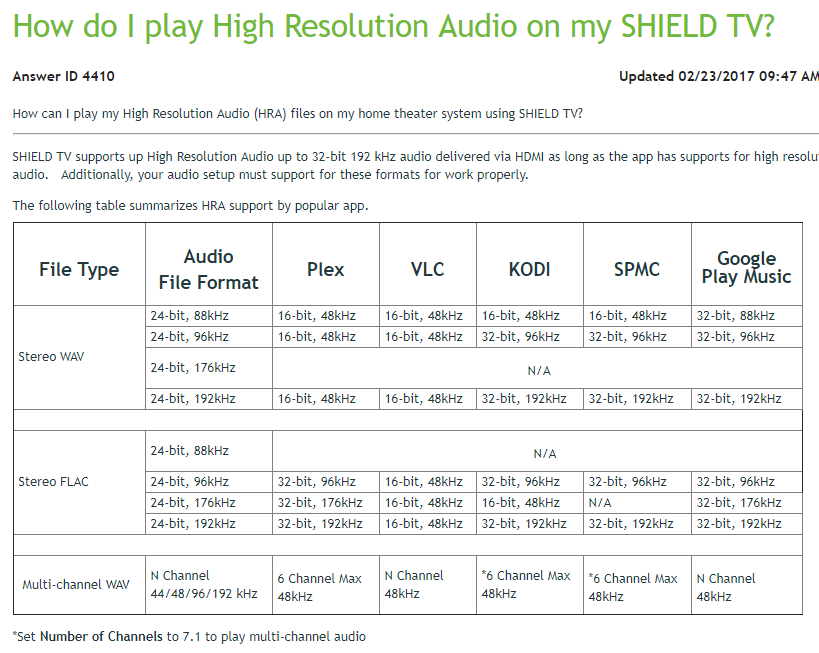 I saw that Vero says it can do 192kHz, but so do the ShieldTV…the only detail is that for Shield it's not when doing multi-channel.
Or am I missing something and this does not apply when doing passthrough?
Thank you!