Vero 4K+ video was calibrated. I know it needs to be done per resolution but after changing almost daily I took a better look. Two main issues:
Gui and playback image are fine, but when playing video the controls are off screen.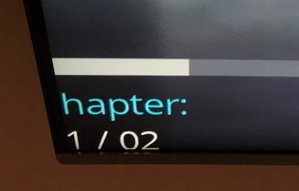 TV is set to 16:9, no zoom or adjustment to full screen.
Weird thing is that if I press pause, go to settings and calibrate that it shows me a perfectly calibrated screen.
TV set to 1080p/60. When playing video tv info shows 1080p/60 (both when playing video with controls off screen and with calibration screen.