Hi Guys,
I have a bit of an annoying problem. Every time Kodi restarts I have to go through the video calibration settings to line up the edges of my TV. I had a search around the forums but couldn't seem to find anything that was relevant. My guisettings.xml appear to have the correct permissions and it appears to be updating ok judging by the date next to it.
As a side issue the skin settings do not save either. I use Aeon Nox and the changes I make to the main menu do not save either. I'm unsure whether this is related or not. I've had this issue since I installed OSMC last week.
My current setup is a 160Gb ATV1. I'm using the HD install of OSMC version 2016.07-1 (kernel: Linux 4.2.3- 13-osmc). Screen resolution is 1920x1080 on a 50" Panasonic TV. I should say that I have seen something about disabling overscan but I am unsure whether this can be done on this TV and I've had previous versions of xbmc/kodi display fine on this TV.
If there is any further information you need just let me know. Any help will be much appreciated.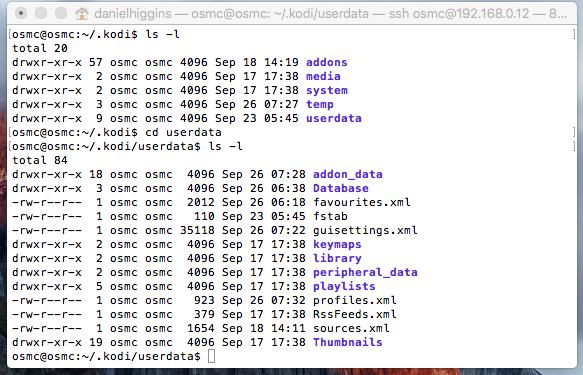 Cheers,