Hello there fellow Vero'ians
Running latest and greatest update on my Vero 4K.
Experiencing a weird bug.
When I start to watch a recorded TV show (can't see any pattern here - happens to random files - both manual recordings and scheduled recordings).
The video plays like its fast forwarding - this goes on for 3-5 seconds - then playback stops.
One common denominator is that the recordings that behave like this - have an obscure offset time.
It's always set at 6.37.43 (6 hours, 37 minutes and 43 seconds)
See screenshot: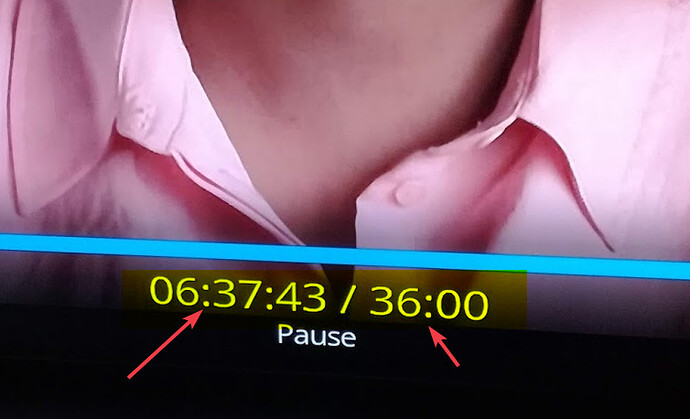 The only way I can watch these recordings are by doing the following:
pause the video (it keeps playing for a while despite being paused)
keep skipping backwards until I'm below the real end time (in the screenshot above - it would be 36 minutes)
then I am able to play back the video in normal fashion.
The same files play back without a hitch on a Windows machine - with Kodi installed.
(If needed - I can create a torrent, and upload a sample).
Any suggestions on how to fix this.
I haven't seen this behavior in previous builds of OSMC.
Logs provided: https://paste.osmc.tv/eromeludov