I was wondering how I can modify the default port number of vsftpd.
I thought I would find the existing port would be 21, but it's 20. Funny thing is that my FTP client (Filezilla FTP Client) is definitely reaching into vsftpd on 21.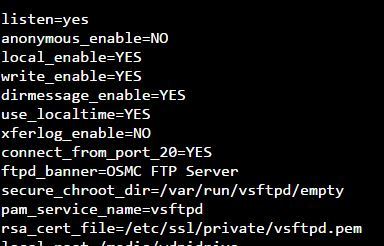 If I change the FTP port in vsftpd to something like 2222, and I modify the Filezilla setting according I'm not able to connect.
Have I missed a trick here?
Cheers, Geoff.