I'm at a loss at this point, the only other thing I can think of that I'd like to see is:
$ cat /etc/connman.conf
$ sudo cat /var/lib/connman/settings

EDIT:
I didn't think to ask, but you have turned off the WiFi during this testing?
@Ray1 Just an idea: Could you first test whether the Vero's NIC is working at all in zeroconf?
So, connect a laptop/desktop and the Vero with a LAN cable and let both start in zeroconf networking, so both get a 169.254.0.0/16 IPv4 address.
At least a ping from laptop/desktop to the Vero's IPV4 should be right answered, then. If that does not work, something physical might be wrong/defect.
Can you connect via WiFi and upload some logs?
Sam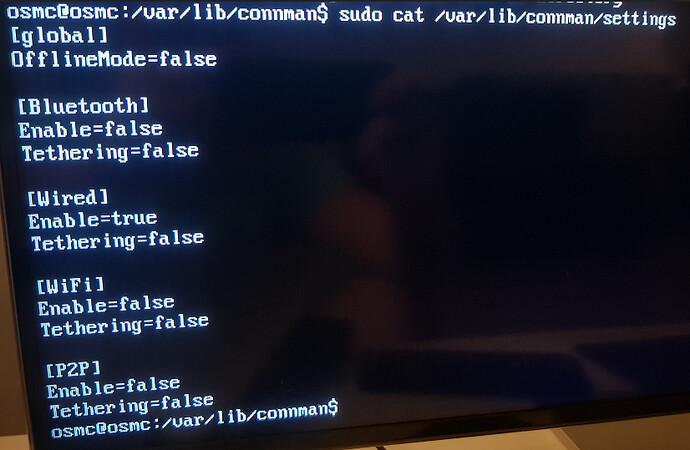 yes, wifi was disabled.
tried it with my laptop. both apipa. could not ping each other.
Please contact support@osmc.tv with a link to this thread so we can replace the device.
Received a new Vero 4K+ today. Connected it and device gets a wired dhcp ip adress

tnx!