I've recently tried to setup the official Youtube addon for 4k on my Vero4k+ and got it to kind-of work. I get sound as expected but the picture is not working. If I select 1080p or 2160p resolution in the plugin, the following happens to the picture, but as mentioned sound plays perfectly fine and 720p or lower works fine with the plugin, but can't get 1080 or higher to work.
Linux osmc-01 3.14.29-160-osmc #1 SMP Sun Sep 13 13:55:21 UTC 2020 aarch64 GNU/Linux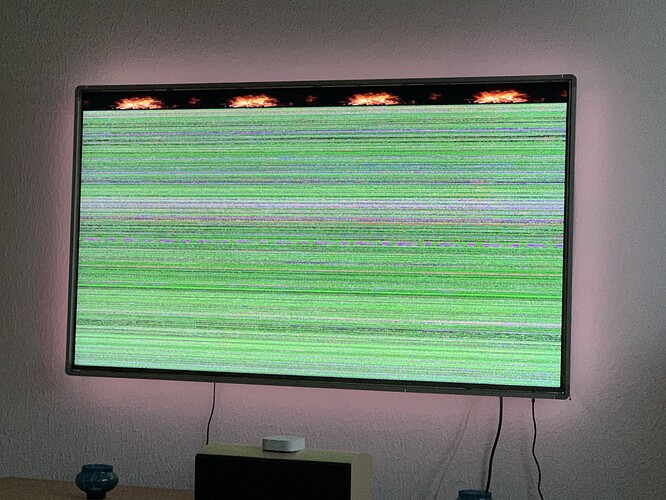 Anyone got any ideas, some setting I missed while setting the addon up for 4k?