I've attached a USB drive to my Vero 4K + formatted it as Ext4 on my iMac via the terminal using very helpful instructions from fzinken on this post
I would now like to mount this drive on my iMac so I can transfer files to it. I have installed Samba on the Vero 4K +, here's the settings: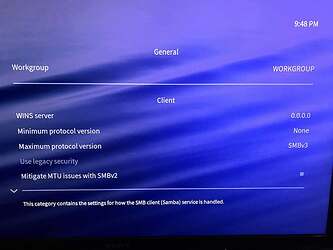 When I browse my network via Connect to Server on my iMac I see 2 network locations: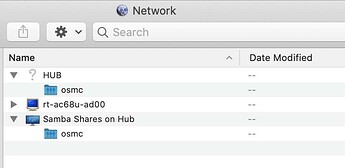 When I open either parent folders - HUB (the name I gave it) or Samba Shares on Hub - it shows that I am connected as Guest, with the option to Connect As, which asks for a name & password. The osmc name & password I setup to connect via ssh doesn't work.
When I open either osmc folders I get the error:
The operation can't be completed because the original item for "osmc" can't be found.
It's obvious I'm sure that I'm new to this

so any help here would be much appreciated.
Also, why do I have a question mark for an icon on HUB?
Thanks