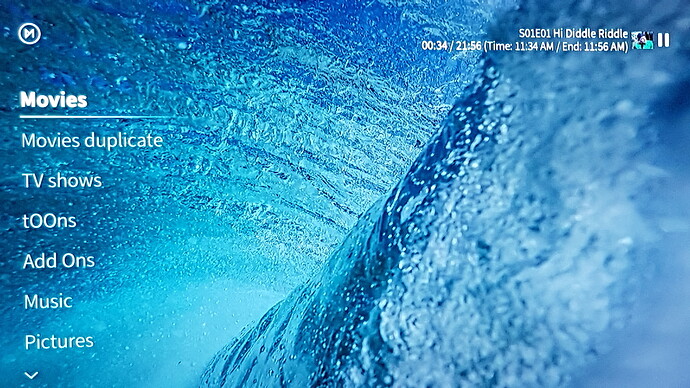 Got a couple things going on here. First I'm simply trying to duplicate my Movies (library filter) on the home screen. Problem(?) I am unable to replicate/find the 'moviesdb' which the original Movies has in its menu/skin customization… this line below. I can't get it into the Movies duplicate.
ActivateWindow(Videos,videodb://movies/ titles/,return)
Ultimately what I'm trying to do is create a third option from the Video library (Movies and TV Shows)… Cartoons. I'd also like to expand this idea and create more… library divisions on home screen.
Is this possible within osmc kodi? Or should I be looking for an add on? Suggestions even, thanks