If for some reason your splash image became like this: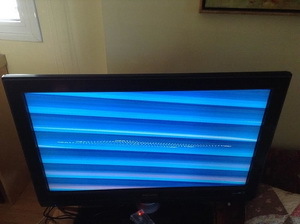 there is a way to fix it. ssh to your pi or user winSCP or whatever tool you use to connect to it and edit /boot/config.txt file.
At the bottom add
framebuffer_width=1280
framebuffer_height=720

save file and reboot.
These 2 lines will determine the console's resolution. You can set them to whatever resolution your monitor/tv can support. For example for a 3.2'' monitor you can set them to : framebuffer_width=320 framebuffer_height=240.
Anyways, this will fix any broken splash / sad face image problems you might have.
edit: Can someone move this to the HowTo thread…i dont know why it showed up here.