So with my Vero 4K connected directly to my LG OLED65C7P, and the Vero 4K forced to 10bit - I'm seeing an issue that SDR material is still running in BT2020.
Here's a comparison between non-Vero 4K output color and the Vero 4K output color on Atonement Blu-ray, 1080p SDR.
The colors etc are over-saturated on the Vero 4K, because it's outputting the wrong color space. I did a search but couldn't find anything specific related to this issue. I picked up the Vero 4K because it was supposed to match color space correctly for the source. Is this not the case?
Cheers. (PS Ignore the source name and dark bar at bottom - I was just testing where my Apple TV was plugged in).
Vero 4K set to 10bit: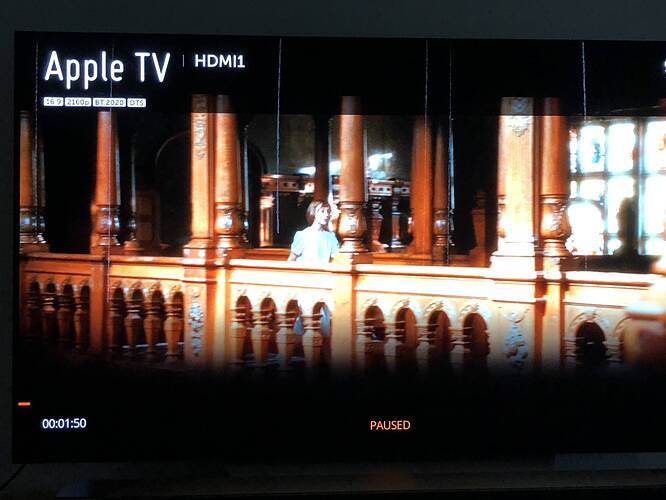 XPlay (i.e. what the Vero 4K SHOULD look like):