On my Vero, when I click "Movies"/"TV Shows" in the home menu, Kodi opens the category menu, so I have to press "Titles" first, to see my movies/tv shows.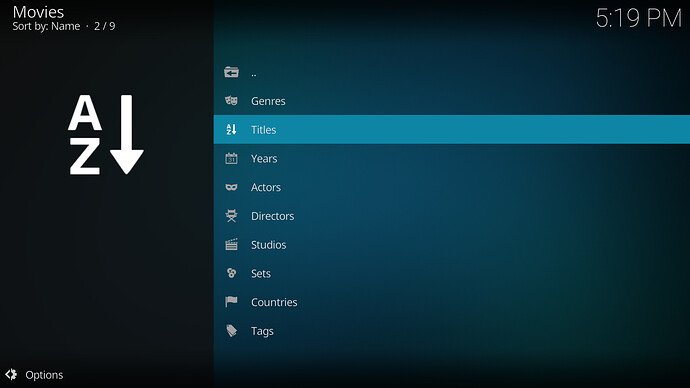 On my PC, Kodi shows the movies/tv shows (Titles) immediately.
Can I adjust any settings on my Vero, so that it does behave like Kodi on my PC?