Starting a new question based on this thread.
@DBMandrake. I tried iperf and I think the results are telling me I achieve about 9 Mbps. I gather this is pretty low, considering you reported 10X that at 90 Mbps?

I also ran sudo iwconfig to get more network performance characteristics. I do not see a dB signal strength, only a % value, 61/100. Not sure if this is good or bad? Link quality is 100% and noise is 0%, so it seems those parts are fine.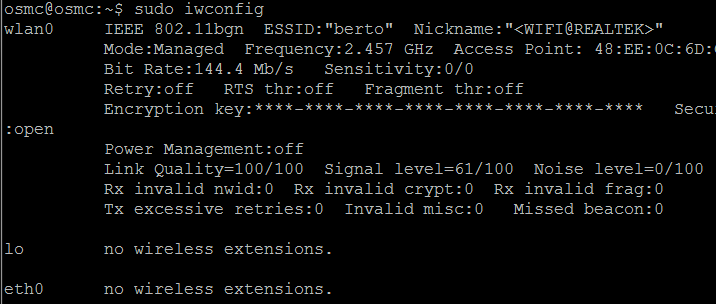 My media box, a Windows 7 PC, is also running WiFi. I guess it is also possible that WiFi connection is slow.