Device: (Rasp Pi 2)
Installation media: (SDcard, USB)
Connection: (Wired)
Power Supply Type: Nokia 2amp
Power specs:
Peripherals: (USB flash drive for USB install)
Storage Device (NFS on NAS)
OSMC version: (OSMC August 2015 2015.08-1)
XBMC version: (Kodi 15.1)
Codecs: (mpeg2, vc1)
Audio/Video Output: (HDMI)
Overclocked: (No)
Config.txt Extras: (None)
I seem to have a problem since the August update that is causing some menu options to not show after a reboot. Some of the main menu options are blank and if I go in to the Skin Settings menu the menu options don't show either. Also, the font option shows as blank. If I change the current skin or font option everything starts working and then I can change the skin / font back and everything is fine.
I've tried it with Confluence, FTV, Metropolis and Mimic
Transparency! and OSMC both seem to be fine though. I've also double checked my Windows Kodi install with the same skins and add-ons and they're fine.
Just wondering if there's anything obvious I can check? If not I'll grab a log file.
Missing main menu options:-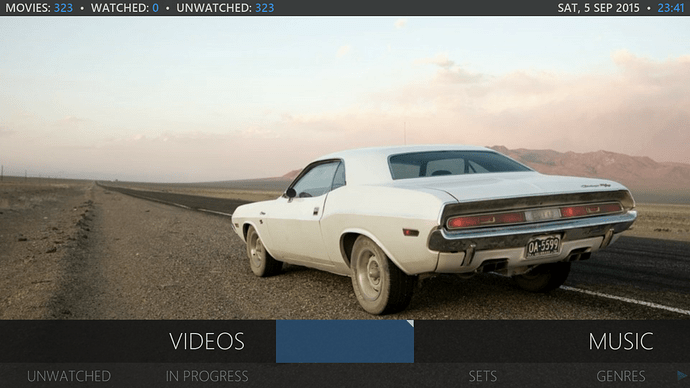 Missing skin settings:-
Missing font choice:-