This is my first time installing OSMC. I'm a newcomer to this, and new to linux/command line.
I installed OSMC successfully to my Apple TV Gen1 earlier today. I wen't to update it according to the instructions on the website here: Keeping your OSMC system up to date - General - OSMC
During the update I ran into this error: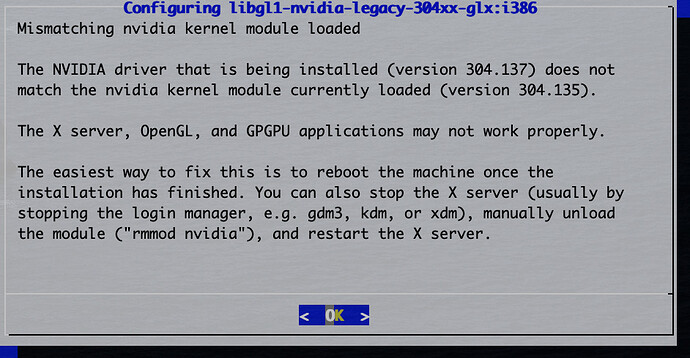 I am not sure how to proceed with the NVIDIA drivers.
After the update, I encountered the sad face upon reboot.
Here is the log file: https://paste.osmc.tv/inakidupuh
What can I do to get OSMC working again?
( I am still able to SSH to the apple tv. )