Also i have anticipated on my other thread releated "SMB Sharing" on this last 10/15 days my current OSMC setup has begun to have strange behavior.
Sometime when i turn on my RaspBerry Pi2 used for years and years whit last current image of OSMC after about some seconds i can see and read this on my TV.
I can share to you two different picture… i hope it's can readable: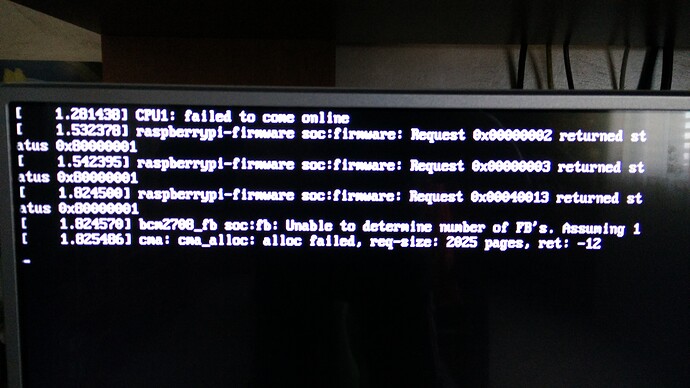 I have says… it's not appening ever. When it's appen, right now, i switch off my current power supply. Re-Switch on after some seconds and usually i can see my hardware boot correctly (and after about 20 seconds see Estuary appear on my TV).
About this errors i have tryed to found some info on Google before to open another thread here but i have found a few information and not a real solution.
Someone speak about SD corruption… some other speak about the main cpu as damaged etc etc.
When it's see this on TV the Raspberry it's obviously not reachable by webguy or ssh or whatever service because i can see clearly the lan port it's not physically lit on.
It's my hardware at end of his life after years of glorious use ? You thinks in a little future i can obtain this errors every time and my hardware goes totally not bootable (and need to start to backup some file from current sd to eventually restore when i buy a newest hardware) ?
I wait some information about this… thanks in advance.