Hello guys i have a strange problem here is an sample file
https://www.load.to/vjQokzXSiA/test.mkv
It's the first episode of "Altered Carbon" encoded from an 4K Source to 1080p with high bitrates i try to play it via USB and via SDCard and both times the Raspberry Pi 3 stuttering at the water scene, seems like the GPU cannot handle that many pixels at once.
I tried the same file on my BluRay Player and its working over USB also it worked on the new FireTV Stick 4K.
Can someone play this file with the Raspberry Pi 3? i tried everything with advancedsettings etc it seems like i don't get it to run smoothly.
Here is a picture of bitrate from the whole file: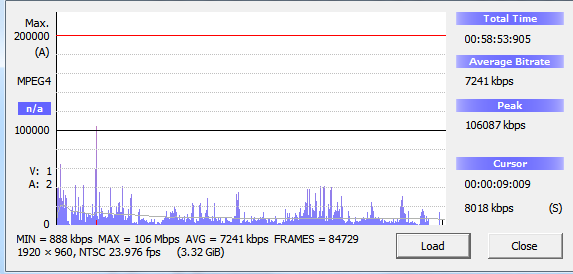 Strange is that the log file shows no error at all.