Hi Guys,
I'm running OSMC on a pi3 and Sickrage was working fine until last OSMC update. I'm not sure what causes it to stop but had no other change in my system other than the update.
When I type :
sudo service sickrage start
I get:
Job for sickrage.service failed because a timeout was exceeded.
See "systemctl status sickrage.service" and "journalctl -xe" for details.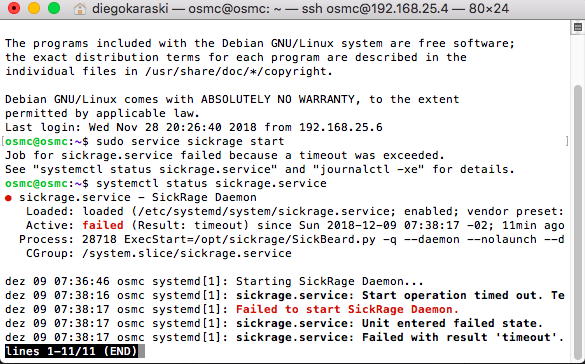 And the journal: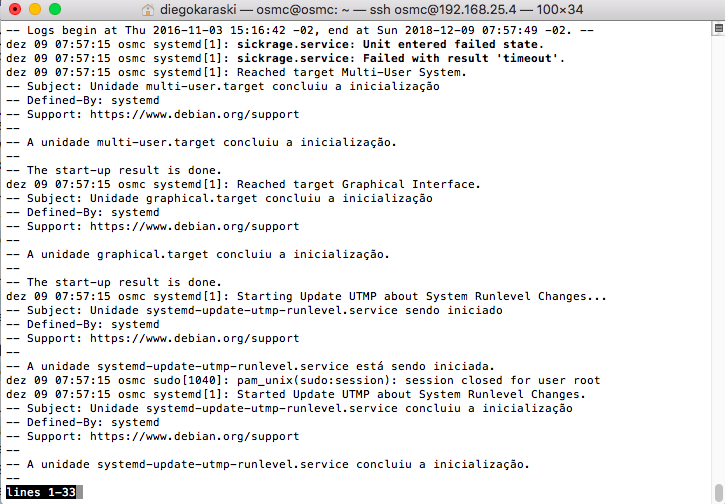 Logs: https://paste.osmc.tv/ivazuyubon
Please help