5 posts above… But there'll also be an official announcement soon.
Whats about exact HW specs? I read about faster storage, gigabit LAN and more performance. But what exactly have changed?
For example, regarding CPU, does it have still the same S905x quad-core at 1.5Ghz, or newer S912 octa-core?
How was gigabit LAN added? I heard something about problems with system interrupts or overhead while file transfers (or something like this) when they tested it with Vero 4K. Because of this, it does not have gigabit LAN. Was those problems resolved in Vero 4K+ ?
Still no usb 3.0?
How much faster is internal storage?
Please wait for the official announcement

I will get this resolved for you. Some users have projectors that do not accept 4:4:4 chroma, so it's definitely on our radar.
The Vero 4K remains supported and as @bmillham states, fixes for one device will benefit users with the other.
We didn't use an S912. There are a couple of problems with this chip:
Task scheduling is broken, which means that threads are often placed on the little cores. This makes it slower than S905 devices under a series of workloads
Mali userspace libraries are not licensed for Linux. Kodi on Linux for S912 uses an Android driver and a libhybris wrapper which causes some issues. Kodi v19 will use V4L2/GBM, so this workaround would not be possible. It wouldn't make sense for us to launch a new product with a shorter lifespan than our former product.
Gigabit Ethernet is added by muxing an external PHY with the internal PHY pins. This gives us about 940Mbps (TX and RX) in real world. The Ethernet isn't connected via USB, so there are no bottlenecks there.
We have no plans for this. The implementation is cost prohibitive and USB 2.0 is good enough.
It's about three times faster based on random read/write benchmarks.
Cheers
Sam
Man…
Just bought 2 more.
Sigh.
One of the biggest things for me is the blue LED removal. Lol. Drove me nuts since day 1.
Sam, what is "improved performance?"
Faster processor?
The eMMC (internal storage) is faster. We are also able to run the GPU at a higher base clock.
Sam
I see. Roger that. When is shipping supposed to start? Want them yesterday.

Even though I have two Vero 4Ks already.
Diseased…
Hi Sam,
there is only one picture of new Vero 4K+ in the announcement topic.
May you add some more views?
Thanks
Very soon – we still start from bottom up in the order people purchased in.
Cheers
Sam
On the new website we're working on I plan to do a 360 image which lets people see the entire device.
The device is slightly smaller (height) but everything else (ports etc) stay the same.
Sam
Roger that. Very nice. This seems like a sweet little upgrade. How are the temperature levels compared to the outgoing model?
Thermals should be good. We have a larger heatsink in place now.
Sam
Last question:
Has mine shipped yet?
How about now?
Now?
How about…now?
It depends what you consider shipping.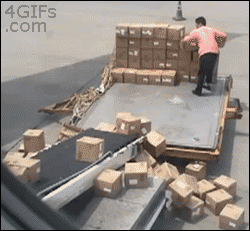 Sam
Unfortunately the discount is the same price I paid for the now outdated model three months ago