Hi Guys,
Yesterday I encounter a problem with my Vero. I have Vero for some time and configuration is that it connects to my NAS, using mysql database. And yesterday after i clicked all movies Vero freezed completely (even logging stops) for few minutes and it looked like that: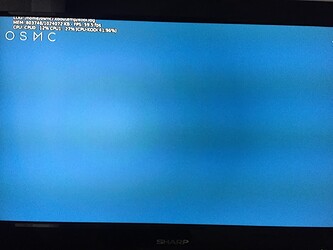 I created log file and it's available here Link
All other network connectivity works fine - I can connect to my NAS, play a file using tablet, transfer rates are fine etc.
I saw that yesterday was some update applied and maybe this was the issue. I tried yesterday to reboot Vero and shutdown today, but everything freezed both times and I had to take off plug for both cases. I don't turn off Vero at all, so I don't know if it happened yesterday or was before that.
I had some changes in my network configuration - I've got a new router, but it worked for few days fine and yesterday stopped.
I hope this could be solved really fast
Thanks