What is the skipping issue reported?
I only see it when starting playback. Pressing pause or OK or Info shows the correct time.
Yeah resume is borked. At least it tells me what the time stamp is before it fails to resume, so I can find my way back to that point.
Thank you. I'm not sure if that's the same issue. But it seems like a pretty major problem if you can't resume what you were watching without a bunch of manual intervention.
It seems to be hit or miss depending on the movie, after testing a little more. The new Terminator UHD movie seems to behave fine when resuming.
Reading that thread, it seems only some videos are affected. Are you seeing this with every video? If so then you should start a new thread as this one should be about the title is.
Hah. Yeah. It's movie-dependent (see my reply above yours). Interesting. So perhaps it is the same issue as the one you linked.
Movies behave weirdly. I am at 1:27:46 in Terminator Salvation, after successfully skipping though and stopping and resuming multiple times at multiple time stamps. Now, however, I skipped to 1:45:00 and when I stopped and resumed it resumed at 1:27:46 again despite saying it would resume at 1:45:00.
Post some mediainfo on affected videos in that thread.
See my edited post above. Yeah this is mega borked. Bummer. And Terminator Salvation just marked itself as watched twice. Lol.
It's all of them it seems. Just sometimes they might resume once or twice or not at all.
This is looking more like database corruption then. You could backup the database, wipe it clean and rebuild it and then test again.
I have an easier way to test. I have my second Vero 4K+ in my projector room which I haven't updated to the new January build. I'll try it there.
That's not much of a test if you don't have a shared database. Unless you are going to do the update and you can then reproduce the problem.
That's exactly what I'm going to do. First make sure it currently works, and then update.
That's a Kodi issue then… I can't control how and when the infolabel used is populated. When playback is starting (while the busy dialog is active) the infolabel is not yet populated and therefore the playback time and the current time are the same as well as current playback position and playback length are all zero.
For me, most media is available right away and therefore I don't really see the still empty now playing information and the busy dialog. The longer that period of starting playback lasts, the information you're describing is show, of course.
Ok first update. On October, 2019 build the start/end time on top right of screen are indeed correct.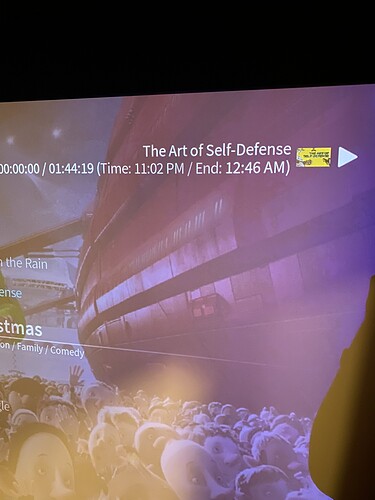 Ok so on my second Vero 4K+ with the October, 2019 update it resumes fine. Everything looks great. I can tell it will resume fine because it actually shows up correctly on the top right of the screen for those few seconds showing the resume time. See attached.
I'm now updating the second Vero to the January, 2020 official build and will provide more info.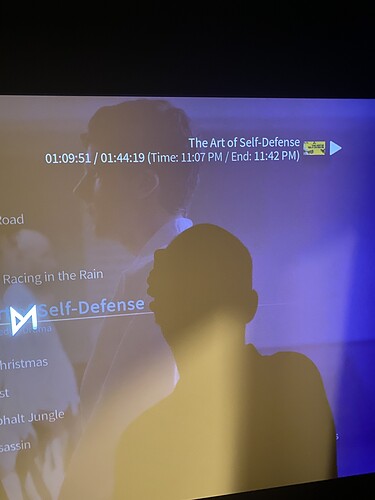 So what's the best way to get my first Vero 4K+ working properly here? Just do a reinstall of Plex Kodi Connect or something?
Gee, it might have helped if you mentioned this…