What's the model string of the Samsung TV? Latest greatest firmware installed?
Its a UE40MU6400UXXU
on the below which is latest on website and clicking on upgrade on TV says none available
ver 1310.1
1286.34 MB
Jun 28. 2022
It is as it is: The related e-manual states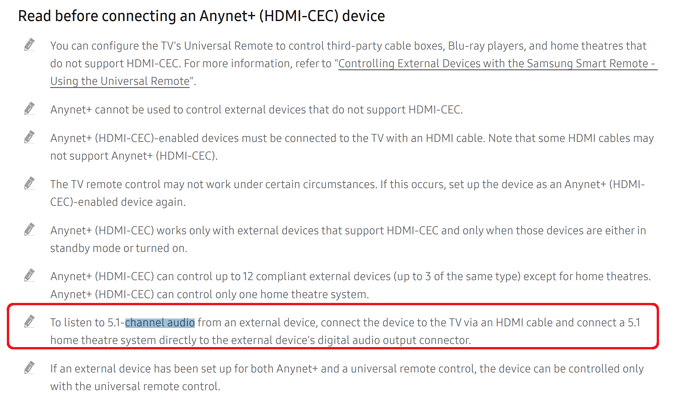 So, this TV only supports PCM 2.0 via its HDMI input ports.
Now, let's wait whether the coming update will change anything to your video stutter issue.
Cheers soundbar has optical input ill see about getting a cable, doubt therell be any improvement with sound quality thou
Hi Sam, did the update get released?
cheers, I checked in news this morning at work and couldnt see anything
yeah the update fixed the stuttering issue